Join our mailing list to receive exclusive deals and access to products before anyone else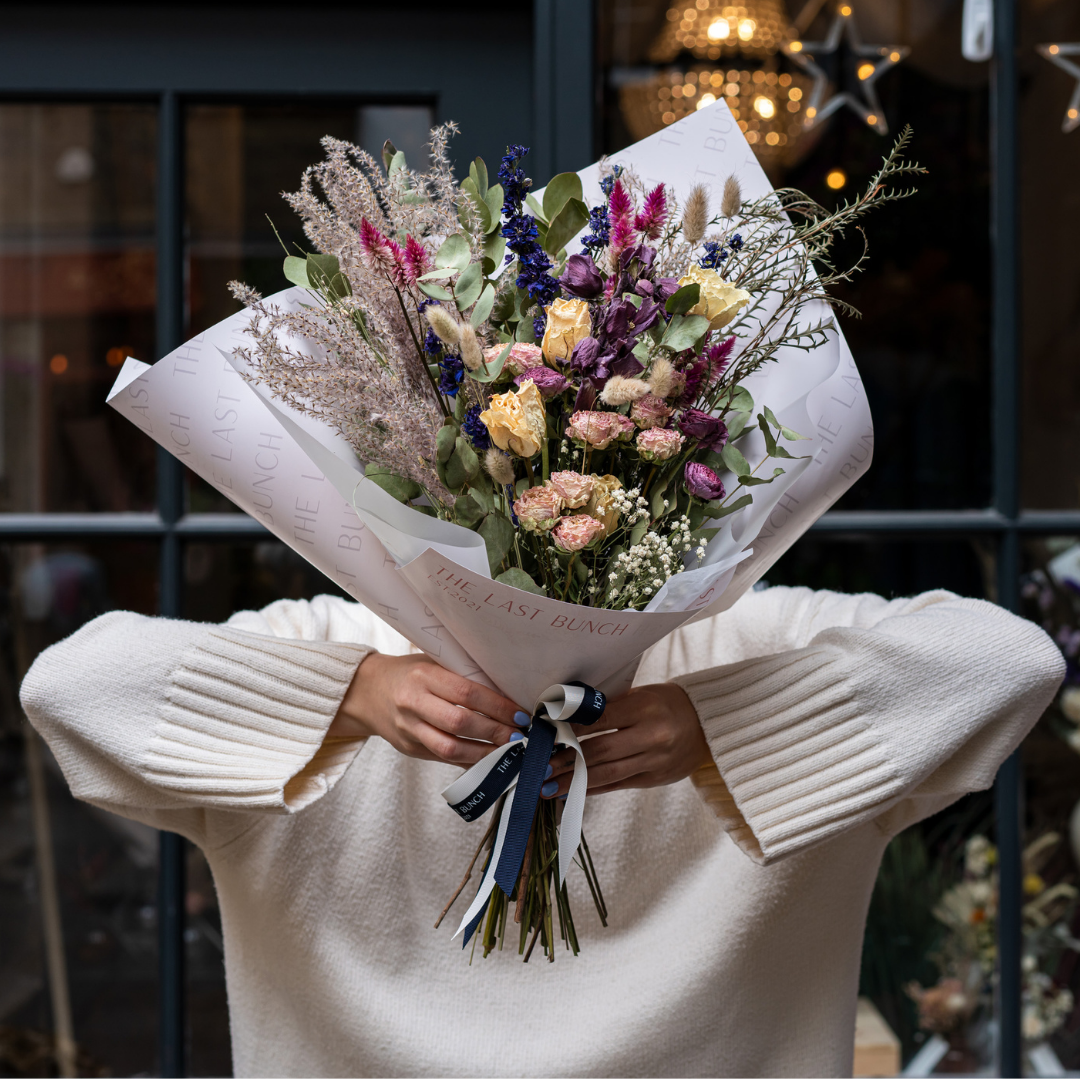 We want to make sure all life's moments are memorable and what better way than a bouquet that will never die and always remind you of that special time in your life. We will be with you through all the tears and smiles; love and loss; fired and hired; makeups and breakups. 

We are a dried florist based in Soho, London. Our founder Mary-Anne would always create bouquets and installations for friends' and families' birthdays. Whilst doing these installations she became aware of how much waste was in the floristry industry. She did some research into dried and preserved flowers and realised she could still make beautiful installations and bouquets from dried flowers but they last so much longer and so The Last Bunch was born in November 2021.