Billions of the world's bees are in danger, and a recent study shows that a quarter of all known bee species haven't been seen in 30 years.

But bees are key to human existence and without them, we simply wouldn't survive. According to WWF, One out of every three mouthfuls of food is dependent on pollinators, and almost 90% of wild plants and 75% of leading global crops depend on animal pollination. 
As a preserved flower brand, we're passionate about sustainability in a rapid and episodic market that sadly has a devastating environmental impact on the world's pollinators - where the ideal is to get bloom from field to vase in 3 days (or less).
To raise awareness of the environmental impact of the cut-flower industry, and how this affects the world's bees, we at The Last Bunch have created the world's first preserved miniature bouquets for bees, AKA 'beequets'  in partnership with beekeeper charity, Bees for Development. 
The global charity helps some of the world's poorest people become self-sufficient through beekeeping. All their work is based on understanding of the interlinked and sustaining relationship between bees and flowering plants. Bees for Development harness the power of bees to create less poverty and more biodiversity. 
Each tiny bouquet is lovingly crafted from preserved bee-attracting flower varieties that were just about to be thrown away. From nigella flowers to chrysanthemums, our delicate beequets use colours that help attract pollinators, with each stem symbolising the to think more sustainably when buying fresh cut-flowers.
Bees have been found to have emotions and moods according to NewScientist.com Bumblebees may experience something like happiness after getting a treat.
Enter 'Beequets'
Despite their environmental impact, flowers are still a symbol of love and happiness - what better way to show you care about a struggling bee species than a miniature everlasting bouquet where £2.00 from every Beequet sold go to help the survival of future fuzzy generations.
"These mini bouquets are the cutest flowers I've ever seen!" - Emili
"These mini bouquets are the cutest flowers I've ever seen!" - Emili
100%  I'M BUZZING GUARANTEE
If you receive your Beequet and you're not buzzing we will refund you.
The scale of the global cut-flower market is huge, just in the UK the floristry industry in 2022 is now worth £900 million - an increase of over 123% since 2021. 
But keeping up with demand requires a streamlined complex chain of workers, and a series of refrigerated transportation methods. Shockingly around 90% of flowers grown are imported with top producing countries such as The Netherlands and Columbia exporting an estimated 660 million stems annually. 
Time is critical and for every extra day spent travelling, flowers lose 15% of their value. The industry is all about preserving the 'vase life' where the length of time flowers stay fresh after reaching the consumer is 12-15 days.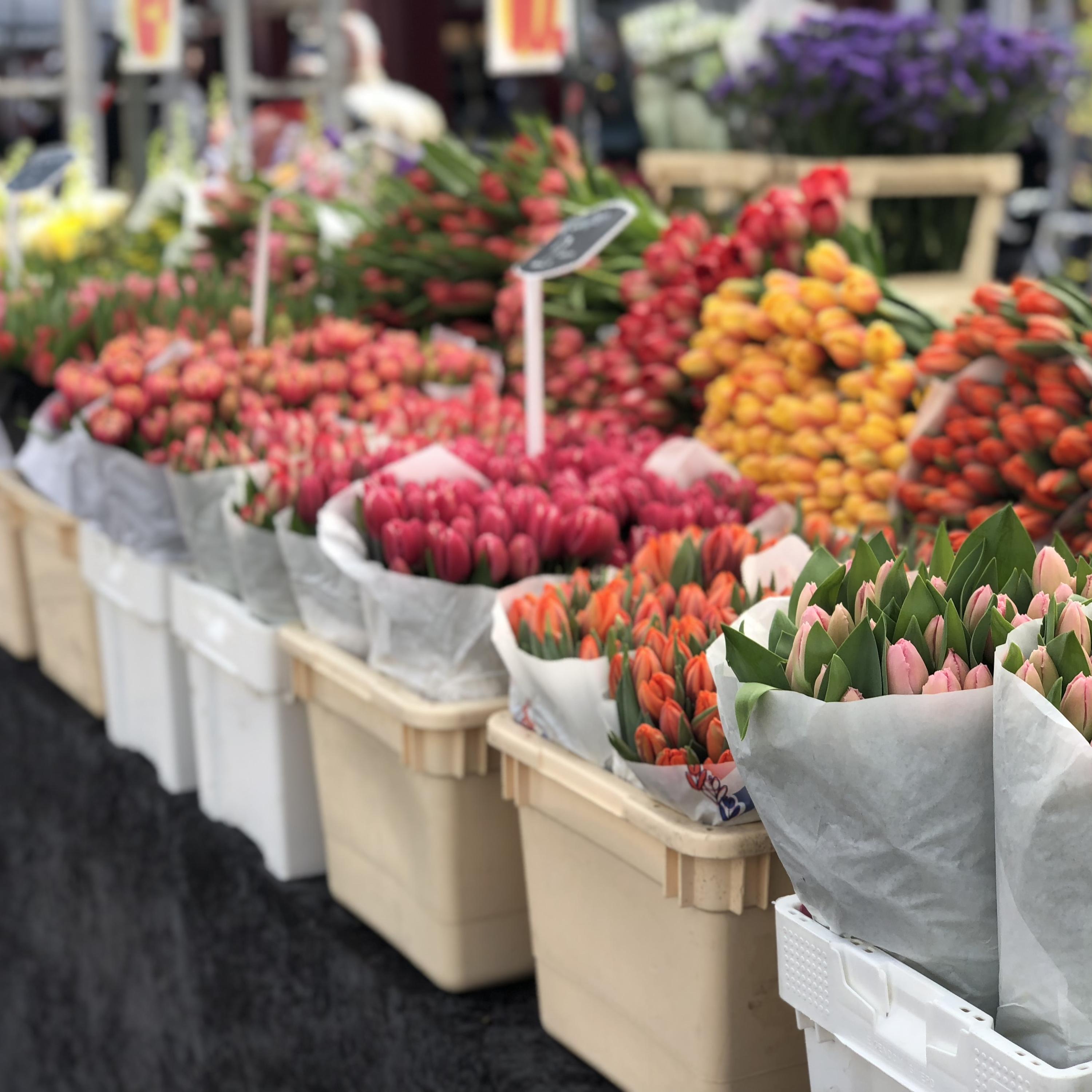 But there are a multitude of environmental impacts caused by the industry that extend far beyond carbon emissions. Pesticides are a huge catalyst in the decline of pollinator populations, particularly honey and resin bees. 
The Last Bunch buys flowers from suppliers at their most open point,  just before they get thrown away, minimising waste and also allowing bees to pollinate in their natural environment before the flowers become everlasting.
London is the most populated bee city in Europe, maybe the world, with more than 5,000 hives. As a newly launched independent preserved florist, we're nestled right in the heart of Soho, an area that is quite literally 'buzzing' with bee repopulation activity. We walk around on our lunch breaks and see the great work the city is doing to increase biodiversity, which is where the beequets idea came from. 

We've listed our favourite local spots in London who are really helping to remedy the problem through various biodiversity strategies that are set to change how urban areas interact with pollinators. 
The 14 streets of Carnaby are a hive of bee activity in the area's commitment to increase biodiversity. All 725 windows around Carnaby are filled with pollinator-friendly plants including Penstemon, Veronica, Fuchsia, Bacopa, Lavender, Buxus and Ivy. This area acts as a fantastic source of pollen for the bees from the two hives that live on Carnaby's rooftop.
2. St Ermin's Hotel, Westminster
Innovative interior design meets bee biodiversity - this hotel located in St James' Park area has over 350,000 honey bees on its rooftop - with bug hotels galore, this timeless hotel is giving back to future pollinator generations one season at a time. 
3. Queen Elizabeth Rooftop Garden
Often described as London's secret garden, the Queen Elizabeth Rooftop Garden is a bee haven in the heart of South Bank. Not only is the garden home to different bee species, the garden is also giving back to the community and is maintained entirely by local volunteers.
4. Natural History Museum Wildlife Garden 
Known as a research institution and internationally renowned museum, the romanesque building isn't just home to mammals of times gone by. Here you can find more than 3,000 wildlife species nestled in the heart of the city, as well as many different bee species, including the 'rare' yellow loosestrife bee which is entirely dependent on one flowering plant for survival.